Determine your perfect size in three easy steps

Step 1: Determine your lug width via one of the following ways:
Option 1 & 3 - Use a metric ruler or caliper to measure the distance between the inside of the lugs in millimeters (mm).
Option 2 - EASIEST OPTION:

Download our printable watch strap sizing guide

to help you accurately find your lug width.
Step 2: Determine your wrist size/strap length via one of the following ways:
Option 3 - Wrap a piece of thread around your wrist where you wear your watch and make a mark. Next, lay the thread out and measure the distance from the starting point to your mark on the thread.
If you own a strap that fits well, measure the long and short strap (don't include buckle when measuring) length-wise separately with a ruler in millimeters. If, for example, you measured the long strap and it was 120mm and short strap 70mm, you'd match that to the sizes available in the drop down box of every watch strap product page. If your size doesn't exist in our strap length size chart,

email us

first and we'll help you out.
Tip: If you measured your wrist and it turns out, for example, that your wrist is exactly 164mm, you'll notice it's at the end of the 153mm - 164mm size range, which would correspond with a 120/70 strap. This is your exact size for the perfect fit. There's no need to go up a size. If you have any doubt about which length is right for you, please

contact us

before purchasing.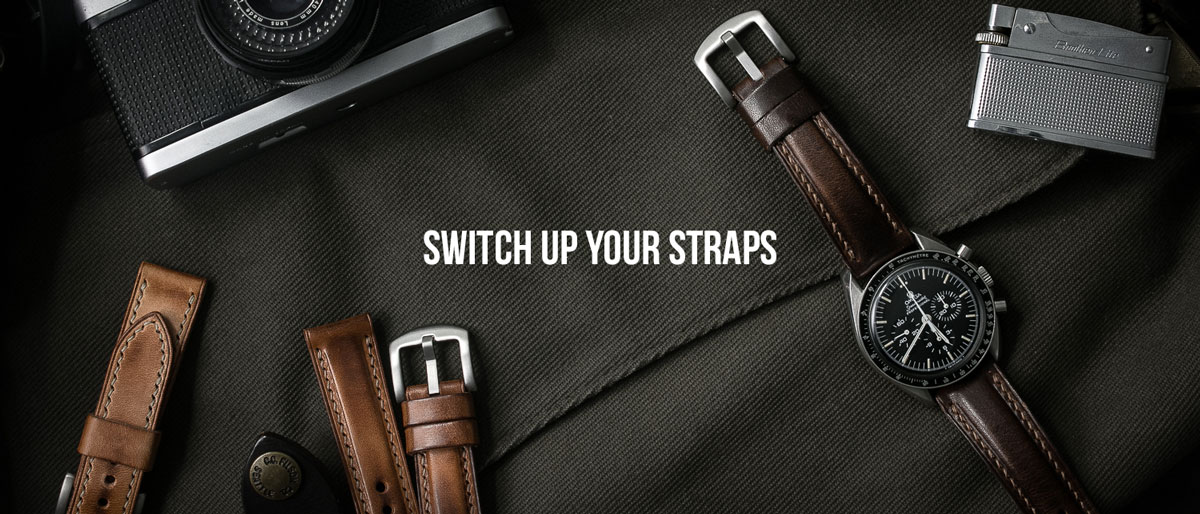 Step 3: The fun part - Switch up your new strap.